Stop Anti-Wildlife Legislation in the US Senate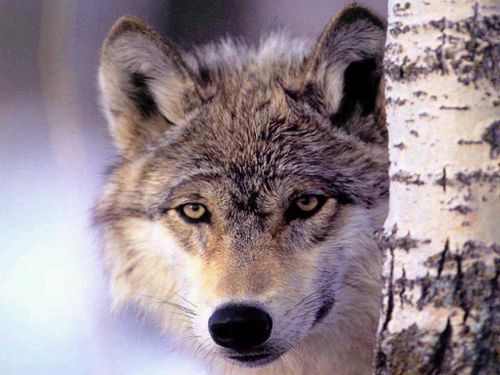 Anti-Wolf, Anti-Wildlife Assault Inches Toward Law‏
.
TODAY:
This could be the week – the week when the Senate approves the most anti-environment, anti-wildlife legislation in the last fifteen years.
http://www.defenders.org/index_v2.html
also : Global PETITION at the note end /Thank you
It's a bill that would deny life-saving protections for wolves, polar bears, walruses and scores of other species. It's a bill that would slash conservation funding, mean dirtier air and water and effectively shutter national wildlife refuges for lack of funding.
Let's stop this monster before it's too late.
Make the Call for Wildlife If contact information for your senators does not appear above, please call the Capitol Switchboard at (202) 224-3121 and ask to be connected to your senators.
We don't have much time.
Please call your senators using the information below:
CALIFORNIA : LA
■Dianne Feinstein - (202) 224-3841
■Barbara Boxer - (202) 224-3553

and deliver this simple message:
"My name is""" """
and I'm calling today from los angeles to urge my senators to reject H.R. 1, the House-passed continuing resolution. This bill contains many awful elements, but I especially object to that bill's provisions to…
■Eliminate Endangered Species Act protections for gray wolves in the Northern Rockies and Greater Yellowstone;
■Prohibit the Environmental Protection Agency from regulating emissions that cause climate change that now threaten polar bears and walruses;
■Slash funding for national wildlife refuges and the essential Land and Water Conservation Fund, which protect wildlife habitat across the country; and
■Complicate enforcement of the Clean Water Act that protects our drinking water and essential waters for aquatic wildlife.
Please report your call, so we can coordinate our efforts on Capitol Hill.
You can expect to either speak to a member of the senator's staff or to leave a message.
Since last week, Defenders supporters like you have already sent nearly 60,000 emails to the senate.

*** But now we literally need to provide a voice for our wildlife.
Please pick up the phone and call right now to oppose these outrageous attacks on wildlife.

If you are calling after 5 PM Eastern Time, please leave a message.
PLEASE SHARE ASAP
**** PLS SIGN HERE :
https://secure.defenders.org/site/Advocacy?cmd=display&page=UserAction&id=2050&autologin=true&JServSessionIdr004=4xz2kkidj5.app220a
and ***
A POEM by Karen Lyons Kalmenson
no living being has the right
to force another into a
terrible plight
it is up to modern man
...to fix today
what he so cruelly has
taken away
blog link
http://myheart-fayely10.blogspot.com/

and FB page link
http://www.facebook.com/pages/karen-lyons-kalmenson/104800036217714
.