Pour nos animaux :quelles marques achetées et celles à boycotter_English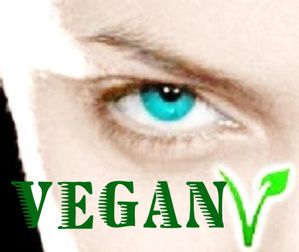 For your
PET FOOD_UK and EU Companies
<
http://www.peta.org.uk/fea
tures/non-animal-tested-companion-animal-food/


The list below outlines the companies that have signed a PETA Statement of Assurance pledging that they do not conduct, contract out or fund animal tests in the developing, manufacturing, testing or marketing of their products.
**You are entitled to know if you are giving money to a pet food company that is responsible for the confinement and pain of animals in laboratories – animals who are just like the ones you care for at home.

One particularly notorious company which has carried out cruel and invasive tests is Iams. This company has a history of animal abuse, including near-constant confinement to barren cages, surgical debarking and the removal of chunks of muscle from dogs' thighs.
While Iams have made some improvements in response to an exposé by PETA US as well as campaign pressure from PETA affiliates across the world, they still confine cats and dogs in their own American laboratories for many years to conduct tests.

Important Notice: Ever thought about a meat-free diet for your animal companion?
Dogs and cats can thrive on appropriate vegetarian and vegan diets.
You can find out more on PETA US' Helping Animals website.

***UK Companies

Ami
02392 45 33 55
(vegetarian/vegan food, available in the UK from www.veggiepets.com)

Antos Ltd
0844 800 9201
(vegetarian dog snacks available)

Applaws Natural Cat & Dog Food
08707 508606

Barker & Barker
01253 811887
(includes vegetarian dog treats)

Benevo
02392 45 33 55
(vegetarian/vegan food, available in the UK from Veggie Pets)

Burns Pet Nutrition Ltd
01554 890482

Cambrian Pet Foods Ltd
01559 384216

CLINIVET ® Nutrition
028 9447 3840

The Co-operative Food

CSJ Specialist Canine Feeds
01745 710470

Europa Pet Foods
0845 658 0987

Feelwell's
0870 977 0044

Forthglade Ltd
01837 83322

Fromm and Eagle Pack
01531 633985

Haith's
0800 298 7054
(bird food)

Healthy Paws
0151 931 3336

Judge's Choice (V-Dog)
01953 714648
(V-Dog range is entirely vegan)
Land of Holistic Pets Ltd
0845 373 4120
(vegetarian dog food available)

Laughing Dog
01788 810283

Lily's Kitchen
0845 680 5459

Mark and Chappell
01582 583888

My Pet Foods
01227 723816
(rabbit food)

Nature Diet
01362 822320

Organipets
0845 3880935

Pero Pet Foods
0800 917 9697

Pets' Kitchen
01285 711151

Pooch & Mutt
020 8133 7667

Roger Skinner Limited
01379 384 247

Solid Gold Health Products

Supreme Petfoods Limited
01473 823296
(food for rabbits and small animals)

The Dog Deli
01603 860 896


Trophy Pet Foods
01367 240333

Vitalin Pet Foods
01765 605156

Yarrah Organic Petfood
(organic food including vegetarian/vegan dog food which can be ordered in the UK from their website)

*** EU Companies

Anfit AG
+41 71 788 56 90 (available in Switzerland and Germany)

Aniwell
+39 0172 47001
(available in France, Germany, Austria, Switzerland and Belgium)

Biomill SA
(available in Switzerland and Germany)

Euro Service sas (Denkadog & Denkycat)
+39 (0)143 889638 (Vegetarian - available in: the Netherlands, Belgium, Germany, Austria, Italy, France)
Forza10
+39 0429 / 785401
(available in Italy, France, Spain, Switzerland, Slovenia, Hungary, Germany, the UK, Norway and Latvia)

Perro GmbH
(available in Germany and Austria)

Vivaldi Tiernahrung VertriebsgmbH
+43 2236 48 810
+41 241 10 10
(available in Switzerland, Germany and Austria)

xxx


http://www.uncaged.co.uk/petfood.htm




'Pet' Foods and Animal Testing Policies
The companion animal food industry has become big business in recent years. The market is currently dominated by international corporations - such as Procter & Gamble, the makers of IAMS and Eukanuba - who ruthlessly conduct experiments on animals to try to give their pet food a competitive marketing edge.

Slick advertising campaigns that promote a caring image obscure a reality of suffering and exploitation. However, as these cruel and unethical practices are being exposed through the work of Uncaged and others, decent animal guardians are seeking out responsible companies who produce pet food without cruel and unethical testing regimes.

Uncaged is working with other animal protection groups to persuade the companion animal food industry to clean up its act. Uncaged supported the BUAV's No Animal Testing Pet Food Standard. For companies to qualify, they had to prove that neither they nor their suppliers are engaged in animal testing that harms animals: that means no invasive laboratory experiments or keeping animals in captive laboratory or kennel conditions for lengthy periods of time - conditions that cannot fulfil their physical and psychological needs.

Unfortunately, the BUAV Standard is no longer operating. However, we have written to approved companies and obtained statements of confirmation from the following firms that they are still adhering to the Standard - they represent the 'Premier League' of anti-vivisection pet foods


***Brands to Boycott:

As mentioned above, the main culprits for cruel and unethical animal testing are the major international 'pet' food businesses.

•IAMS / Eukanuba owned by Procter & Gamble
•Hills Science Diet owned by Colgate Palmolive
The majority of pet food brands available in the UK are produced by two animal testing companies - "Nestlé Purina/Friskies" and "Pedigree, Masterfoods (Mars Inc)."

•Nestlé Purina/Friskies:
Alpo, Bonio, Felix, Go Cat, Gourmet,
Omega Complete, Proplan, Spillers, Vital Balance, Winalot.

•Pedigree, Masterfoods (Mars Inc):
Bounce, Cesar, Chappie, Frolic, James Wellbeloved, Katkins,
Kitekat, Pal, Pedigree Chum,
Royal Canin, Sheba,
Techni-cal (US & Canada), Whiskas.
Pedigree also manufacture Thomas rabbit food and Trill bird food.


'Pet' food content:

The content of animal foods raises additional, difficult ethical issues about the use of animals.
Included in our recommended lists above are vegetable-based foods and in the case of Vegecat, a supplement that provides felines with their essential nutrients that are missing from plant sources.