Actions to take ! against fighting and killing a lion for boosting TOURISM
I share This VIRTUAL Facebook event,
a page is against the Egyptian who wants fighting and killing a LION to attract tourism on JUNE 25.
PLS join the Event here
http://www.facebook.com/event.php?eid=158384210893497
this event shares all the Actions to take , Actions copied here :
Citizens all over the world and within Egyptian borders, are horrified by the news concerning the man,
...
*** Al-Sayed al-Essawy and his plans to fight and kill an innocent lion on June 25.

Al-Sayed al-Essawy states that he bought the lion for 25,000 EGP (U.S. $4,200) and has asked the Ministry of Interior to agree to hold the event in front of the * Giza Pyramids.
Our ( YOUM7 and us ) question to them:
Do they wish for Egypt itself, as well as the greatest of human-constructed acheivements, to be remembered for such barbarity?
There is no doubt in our minds that Al-Sayed al-Essawy is a very strong man, however, he shows great ignorance and an inability to show the true strength of compassion for even considering this act.
Man is no longer judged by his ability to bend and break life.
Man must be judged by his ability to show mercy and compassion for all that lives, in order for us to better ourselves.
Please take a moment of your time to visit this news link at YOUM7 :
PLS read here :http://english.youm7.com/News.asp?NewsID=340295
ACTIONS TO TAKE :
1 __ 2 PETITIONS TO SIGN :
http://www.change.org/petitions/stop-al-sayed-al-essawy-from-murdering-an-innocent-lion-2?utm_medium=facebook&utm_source=share_petition&utm_term=autopublish

http://www.thepetitionsite.com/1/killing-a-lion-with-bare-hands-will-not-boost-tourism/

2 __ PLS SEND YOUR COMMENTS ( polite of course )
Subj: Stop Al-Sayed al-Essawy who wants killing a lion for Tourism

___ a) Embassy of Egypt, US
3521 International Ct. Nw, Washington DC 20008
TEL: 202.895.5400, FAX: 202.244.4319
Email:Embassy@egyptembassy.net
and
___a bis ) Embassies of Egypt Worldwide :
* Informations where to email/call/fax / write letters:
http://www.embassyworld.com/Embassy_Of_Egypt/
http://www.embassyworld.com/Embassy_Of_Egypt/To_Other_Nations/
http://embassy.goabroad.com/embassies-of/egypt
___b ) GOV of EGYPT
http://www.egypt.gov.eg/services/LoadxtrServices.aspx?PgURL=54253&section=citizens
___c ) Egypt Ministry of Interior:
http://www.moiegypt.gov.eg/english/InformsAndComplaints/
AND
___d ) http://www.cte-egypt.org/contactus.asp
___e ) *Tourism Offices in Egypt and in all countries :
Addies, Tel , Fax and Emails :
Headquarters:
http://www.touregypt.net/tourinfo.htm
*main one in Egypt :
Misr Travel Tower, Abbassia Square, Cairo, Egypt
Tel: 2285-4509/2284-1970 (Cairo)
Fax: 2285-4363 (Cairo)
Block addresses ( thanks to Elaine ) :
Where to send your letter /comments
intemetunit@mfa.gov.eg;
Embassy@egyptian-embassy.de;
info@embegyptireland.ie;
Counsellor@egypt-embassy.no; informatian@egypt-embassy.no;
embassyofegypt@neostrada.pl;
embassy.lubljana@mfa.gov.eg;
egyconsul-geneve@bluewin.ch;
eg.emb_london@mfa.gov.eg; etembuk@hotmail.com;
Embassy@egyptembassy.net;
Egypteg@aol.com;
egyptembassydenmark@yahoo.com;
embassyegypt@centrum.cz;
egyptemb@sympatico.ca;
embassy.egypt@sky.net.be;
egyptembassyvienna@egyptembassyvienna.at;
Embassy.canberra@mfa.gov.eg
Tourism office in London:
info@gotoegypt.org ; info.uk@egypt.travel
___ f ) if you can :
Egypt : Newspapers and Magazines Online
here :
http://www.worldpress.org/newspapers/MIDEAST/Egypt.cfm
xxxxxxxxx

3 __PLS JOIN THIS Facebook PAGE:
STOP AL SAYED AL ESSAWY from killing the lion to revive tourism in EGYPT :

https://www.facebook.com/pages/Stop-Al-Sayed-al-Essawy-from-killing-the-lion-to-revive-Tourism-in-Egypt/133429600066665
___________________________________________
FYI :
Gladiators were armed combatants who entertained audiences in the Roman Republic and Roman Empire in violent confrontations with other gladiators, wild animals, and condemned criminals...
Irrespective of their origin, gladiators offered a...udiences an example of Rome's martial ethics !!
and, in fighting or dying well, they could inspire admiration :
_HERE WE ARE , i guess
and popular acclaim : HERE it is the goal as well for boosting TOURISM !
They were celebrated in high and low art, and their value as entertainers was commemorated in precious and common place objects throughout the Roman world.!!!
how can we returning to antiquity with such insane bloody game and how can people supporting cruelty for tourism ?
**

Here, We are AGAINST this cruel action and We PROTEST !
**
en FRANCAIS : ( merci à Mission Impossible )
JE VOUS INVITE TOUS A PARTAGER CET EVENEMENT, A INVITER VOS CONTACTS, A SIGNER LA PETITION ET A PROTESTER CONTRE CE SALE BARBARE 'SAYED AL ESSAWY' QUI VEUT TUER UN PAUVRE LION
QU IL A ACHETE DANS LE BUT DE SE DONNER EN SPECTACLE:
UN COMBAT DE GLADIATEUR LE 25 JUIN DEVANT LES PYRAMIDES EN EGYPTE POUR AUGMENTER LE TOURISME LOCAL !!!!
REVOLTANT ET INCONCEVABLE AU XXIème SIECLE :(((((((
ITALIANO:
vi invito tutti a condivedere questo evento, a invitare i vostri contatti, a firmare la petizione per protestare contro questo barbaro 'Al Sayed ESSAWY'
VUOLE UCCIDERE UN POVERO LEONE L HA ACQUISTATO PER DARE IN SHOW di gladiatori il 25 giugno davanti le Piramidi in Egitto, per incrementare il turismo locale!
VERGOGNOSO INCONCEPIBILE A LA NOSTRA EPOCA :(((((((
____________________
*** IMPORTANT !!
3 : FOR the LION :
This lion must be saved by an Org !
He must go to a sanctuary ASAP ,
he cannot staying in the cage !!
PHOTOS here : http://english.youm7.com/News.asp?NewsID=340295
*** PLS contact all the orgs able to help in Egypt .
It is URGENT !
Thank you
Isabella
Esma : EGYPTIAN SOCIETY FOR MERCY TO ANIMALS
http://esmaegypt.org/blog/contact-us/
http://www.facebook.com/esma.egypt
and
http://www.africanconservation.org/explorer/egypt/626-society-for-the-protection-of-animal-rights-in-egypt-spare/view-details.html
The Society for the Protection of Animal Rights in Egypt (SPARE) is an organization which has been formed to cope with the wounded animals, poisoned dogs and cats and those that have been shot by the authorities as part of a seasonal eradication programme.
CONTACT : http://www.sparelives.org/index.pl/contact_us
http://en.wikipedia.org/wiki/Society_for_Protection_of_Animal_Rights_in_Egypt
and :
http://www.sparelives.org/index.pl/f.a.q
http://www.wspa-international.org/
PETA
http://www.peta.org/about/contact-peta/default.aspx
http://www.peta.org/about/contact-peta/email-form.aspx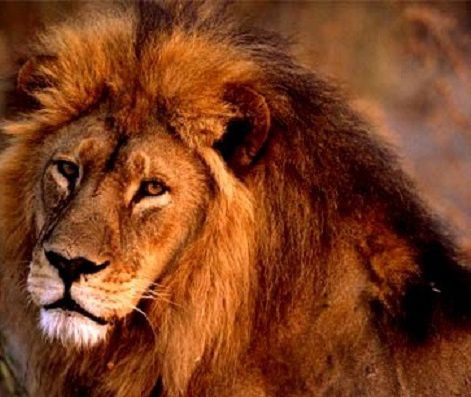 The abuse that animals suffer at human hands is heartbreaking, sickening, and infuriating.
But as hard as it is to think about, we can't stop animals' suffering if we simply look the other way and pretend it isn't happening.
The exotic "pet" trade is big business.
*** Selling protected wildlife in stores, auctions, or on the Internet is one of the largest sources of criminal earnings, behind only arms smuggling and drug trafficking. But the animals pay the price. Many don't survive the journey from their homes, and those who do survive often suffer in captivity and die prematurely from malnutrition, an unnatural and uncomfortable environment, loneliness, and the overwhelming stress of confinement.
*** Federal, state, and local governments are passing laws that prohibit the private ownership of certain dangerous species, but most of these regulations are poorly enforced and are designed to protect humans from injury and disease rather than ensure that animals are handled humanely.
*** Never buy exotic animals from dealers or pet shops,
and support ** legislation that would make owning exotic animals illegal and prohibit the interstate sale of exotic animals.