Water for Elephants : about the film .
I am not going to see Water for Elephants !
Why supporting Elephant exploitations even you are crazy for Robert Pattinson ?
Background :
The FILM :
http://en.wikipedia.org/wiki/Water_for_Elephants_(film)
http://waterforelephantsfilm.com/
***Robert Pattinson, the star of the Twilight series, believes his new film Water for Elephants is "bigger and classier" than other movies currently being released.
http://www.telegraph.co.uk/culture/film/film-news/8429948/Robert-Pattinson-hails-beautiful-film-Water-for-Elephants.html
About the Elephant :
The Elephant : http://www.youtube.com/watch?feature=player_embedded&v=1TFae8k8v2A
who comes from From :
http://www.havetrunkwilltravel.com/
""We offer elephant rides at the Santa Ana Zoo www.santaanazoo.org on most weekends and holidays from November through May. The elephant is there between 11:AM and 3:PM on most weekends when the weather is nice. It's best to call before you go, (714) 836-4000, to make sure we'll be there and to get information and directions.
Our elephants will be offering rides at the several fairs "":
read more here :http://www.havetrunkwilltravel.com/whereyoucantakearide.html
their Elephants in movies :
http://www.havetrunkwilltravel.com/moviescommercials.html
For weddings
http://news.change.org/stories/nicole-richies-wedding-is-no-place-for-an-elephant
Elephant rides
http://articles.latimes.com/2010/nov/22/local/la-me-elephant-rides-20101122
PETA action alert is no longer active.
*** About THE FILM
Film : The Author
*Sara Gruen
Sara Gruen is the author of the #1 bestselling novel Water for Elephants, as well as the bestseller Riding Lessons and Flying Changes.
She shares her North Carolina home with her own version of a blended family: a husband, three children, four cats, two dogs, two horses, and a goat. In order to write her latest novel, Ape House, Gruen studied linguistics and a system of lexigrams so that she could communicate directly with the bonobos living at the Great Ape Trust in Des Moines, Iowa.
She now considers them to be part of her extended family, and, according to the bonobos, the feeling is mutual.
To learn more about Sara, visit SaraGruen.com
Meeting Thai the Elephant here
http://waterforelephantsfilm.com/2011/02/28/meeting-tai-the-elephant-star-of-water-for-elephants/
And :
""Kinker Tink and I (Kinker Jen) were extended the most extraordinary invitation to visit Tai and her sisters at the Have Trunk Will Travel (HTWT) ranch in Perris, California on February 19! It was a magical day and a rare treat – HTWT doesn't usually allow guests at the ranch. Our visit was part of an overall goodwill mission to raise further awareness to EEHV, an elephant disease that is wiping out the Asian elephant population at an alarming rate. EEHV recently claimed the life of JP, the 3 1/2 year old son of Rosie, Tai's sister, which I (very sadly) blogged
http://waterforelephantsfilm.com/2011/02/17/stomp-out-eehv-tai-rosie-had-a-death-in-her-family/
about a couple weeks ago.""
*** PLS
4 Actions to take :
*Action N1
PLS read :
About Animal "Actors "
http://www.peta.org/issues/animals-in-entertainment/animal-actors.aspx
About Animals in CIRCUS :
Bears, elephants, tigers, and other animals do not voluntarily ride bicycles, stand on their heads, balance on balls, or jump through rings of fire. They don't perform these and other difficult tricks because they want to; they perform them because they're afraid of what will happen if they don't.
For animals in circuses, there is no such thing as "positive reinforcement"—only varying degrees of punishment and deprivation. To force them to perform these meaningless and physically uncomfortable tricks, trainers use whips, tight collars, muzzles, electric prods, bullhooks, and other painful tools of the trade.
more here :
http://www.peta.org/issues/animals-in-entertainment/circuses.aspx
About Zoos and Pseudo Sanctuaries
http://www.peta.org/issues/animals-in-entertainment/zoos-pseudo-sanctuaries.aspx

*Action N2 :
Petition :
Sign Here to Stop Circus Cruelty!
https://secure.peta.org/site/Advocacy?cmd=display&page=UserAction&id=2063
*Action N3 :
Pls speak for Elephants in Zoos and as Actors
*To the AUTHOR
Leave a polite Reply here :
http://waterforelephantsfilm.com/the-author/
and here :
Click : Contact us , then
you can comment
and you can join the conversation on Twitter too .
also here :
http://www.facebook.com/RPFan
** Francis Lawrence On Water For Elephants
About F.Lawrence :
http://en.wikipedia.org/wiki/Francis_Lawrence
http://www.dnala.com/contact/index.php
*On Twitter : http://twitter.com/#!/hibbits
The director tells ""us""" about his love of the circus....
VIDEO here : http://www.youtube.com/watch?v=q4L1nNarJ80&feature=player_embedded
The actors talk about overcoming their fear of Rosie the Elephant and learning circus tricks
VIDEO here :
http://www.youtube.com/watch?v=6euFnhBFtvY&feature=player_embedded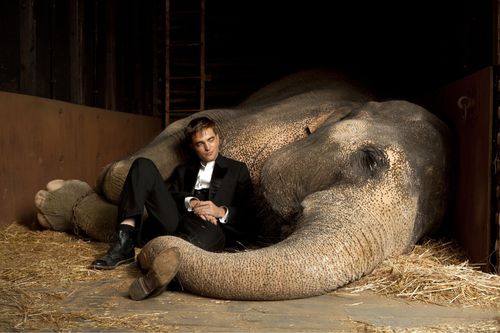 Action N4
'Animal suffering is never romantic and it is never entertainment. The public, the stars and the film-makers have been duped.
'Our message would have to be that if you care about animals, then don't go to see films where performing animals appear.'
ADI :
http://www.ad-international.org/animals_in_entertainment/go.php?id=2119&ssi=7
from ADI / What You Can Do
Please contact ADI today :

UK / Europe

Animal Defenders International

Millbank Tower

Millbank.

LONDON, SW1P 4QP, UK.

Tel: +44 (0)20 7630 3340 begin_of_the_skype_highlighting

+44 (0)20 7630 3340 end_of_the_skype_highlighting

Fax: +44 (0)20 7828 2179

Email: info@ad-international.org

Registered company number: 04741708

USA

6100 Wilshire Boulevard, Suite 1150, Los Angeles, CA 90048, USA.

Tel: +1 323-935-2234 begin_of_the_skype_highlighting

+1 323-935-2234 end_of_the_skype_highlighting

Email: usa@ad-international.org

and find out how you can speak up for Tai and all animals being abused in the entertainment industry. If you live in the UK, please contact info@ad-international.org, if you live in the U.S. please contact usa@ad-international.org and ask for a Water for Elephants Letter Writing Pack.

***Boycott this film and tell your family and friends to take a stand against animal cruelty by only supporting films without animal actors.

Leaflet moviegoers at a theater near you to educate them about the abuse of Tai and other performing animals. Contact ADI to order leaflets.
Contact your local theater with a copy of the DVD we can provide you, and politely ask them to make the right choice and stop showing the film.
Contact ADI for a letter writing pack with sample letters to Water for Elephants actors and movie makers, and sample letters to the editor to help you raise your voice for Tai and the other animals abused for entertainment.
Write a letter to your local paper about Tai's abuse and educate the public that animal suffering is never romantic and it is never entertainment. (Sample letters available in our letter writing pack.)
Contact the Director and Producer and politely ask that they make Water for Elephants the last film they will use live animal actors. (Contacts and sample letters available in our letter writing pack.)
Share the link to the video on your Facebook and other social networking sites, to spread the word to family and friends.
Thank you !
About ELEPHANT
http://en.wikipedia.org/wiki/Elephant
Through years of research, scientists have found that Elephants are capable of complex thought and deep feeling.
They are capable of experiencing emotions in the much the same way human beings do.
They do feel pain and joy. Mostly they feel what we feel. Animals have empathy and intelligence.
*** Pls respect them !
P.S : I can not understand how the author who claims herself involved in the preservation of Bonobos (as if it was an excuse or a reason ...?) can accept the exploitation of this poor elephant (imagine the noise, the atmosphere on the sets..) it is worst :( it seems just a question of audience and money :(
Je trouve choquant que l'auteur qui se dit investie dand la préservation des Bonobos , puisse utiliser à des fins commerciales ce pauvre éléphant !! le chapitre sur son implication dans cette préservation me semble être une excuse ou une raison de faire accepter cette utilisation . Dand le style : je m'occupe d'animaux , je suis impliquée dans une cause , donc si j'ai fait appel à cet éléphant __je sais que je fais ___ absolument révoltant ! quand on connait la souffrance des animaux utilisés sur les tournages , qui vivent dans les zoos ( surtout l'endroit d'où vient Thai !! ) . Encore ces excuses sournoises pour faire de l'audience et des entrées !! Imaginez l'acteur vedette des ados jouant les bienfaiteurs d'un pauvre éléphant !!! $$$$$ garantis !!!
Vraiment il n'y a aucune limite , aucune compassion ( biensur ) , aucune éducation ni respect pour la vie de ces merveilleux animaux qui méritent de vivre protégés dans leur milieu naturel au lieu de servir de publicité et, de support à un film !!! c'est honteux !
Facebook Note :
http://www.facebook.com/notes/isabellas-vegan-page/water-for-elephants-take-actions-shocking-new-video-about-thai-electrocuted-and-/10150175040403386